---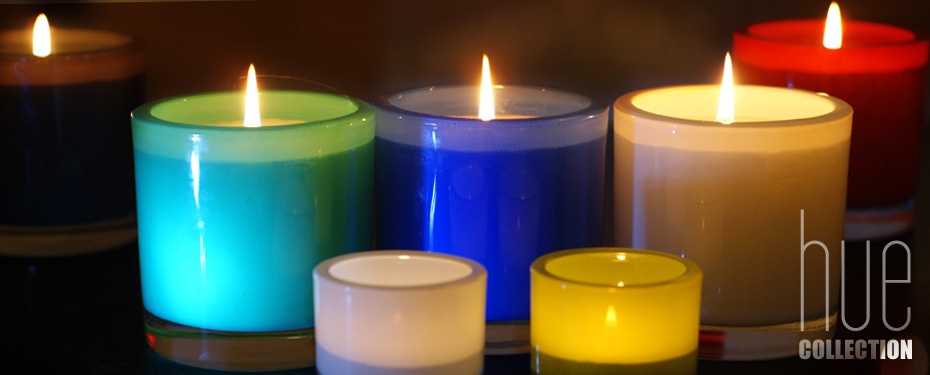 Hue Collection
---
Transform your living space into a sanctuary with Charisma's Hue collection of luxury scented candles in contemporary coloured glassware. Hand poured with a natural wax blend of the highest quality infused with the finest fragranced oil imported exclusively for Charisma. Each luxurious candle draws on a rich blend of scents specifically designed to amplify your senses and create ambiance within your space.
Used to express our thoughts and feelings, the colours with which we surround ourselves can affect our mood. They can uplift our spirits, enhance our surroundings or create a sense of tranquillity.   Available in a wide range of colours, The Hue collection allows you to select a colour and scent that will reflect your personal style.
These stylish pieces add elegance as well as richness and ambiance to your living space allowing you to create a feeling of sensuous luxury.